arthritis - success story: janice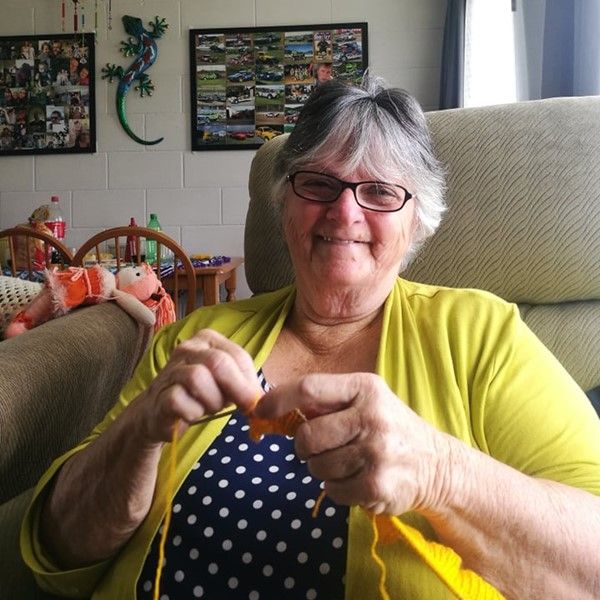 Janice – Dargaville, NZ

I have arthritis in my hands and at times find it very difficult and painful to knit.
Since massaging with the Kawakawa & Mānuka Skin Lotion I don't even notice any stiffness or pain, and my hands are so soft also.
Knitting is a big thing for me, so I am so pleased finally I have found a product that takes away the discomfort.
I have also been taking the Kawakawa & Mānuka Elixir 3 morning and night and I can honestly say finally I can get some sleep at night.
I suffer from acute pain radiating from my hips to my gluteal muscles and down my leg, pain that makes me cry, pain that pain killers don't even touch the sides. I have been taking the elixir for three days and nights and I have near to no pain.
I highly recommend you give these products a go.
I've just finished knitting this for my great gran-daughter. I wouldn't have finished it in time for the visit today with out the lotion.
Products used
Kawakawa & Mānuka Elixir 3 (Retired)
Knitting
Janice
Natures Therapeutics Limited™ are committed to including good quality skin care products within our product range. We really do turn to nature to do this well. All our skin care products contain natural botanicals that have been used for more than a millennium by Māori. Most of these special plants can only be found in Aotearoa New Zealand.