eczema - success story: jdw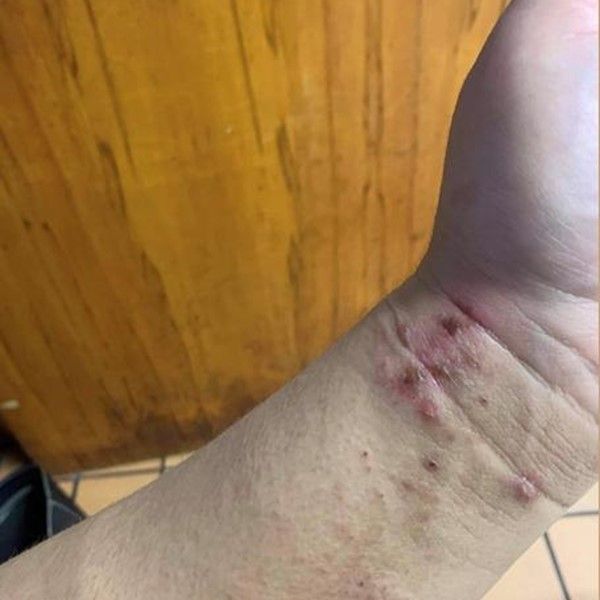 JDW – Whangārei, NZ

A 19 year old female who has battled her whole life with an acute form of eczema.
During times of flare up, certain parts of her body would be raw and the pain was extreme, leaving her unable to work or even enjoy simple life pleasures.
She saw Natures Therapeutics and knowing from her grandparents that Kawakawa possessed amazing medicinal properties, she tried a combination of our Kawakawa Elixir Mānuka 3 and Kawakawa & Mānuka Skin Lotion.
Well the rest is history. We thank her for sending in photos and allowing us to share. After 24 hours the weeping had stopped. After 3 days it had dried and 2 days later, only scarring remained.
We are delighted this customer got the result she has been seeking her entire life.
We will continue to share success stories from customers who allow us to share.
Products used
Kawakawa & Mānuka Elixir 3 (Retired)
Result: Day 1
Result: Day 3
Result: Day 5
Natures Therapeutics Limited™ are committed to including good quality skin care products within our product range. We really do turn to nature to do this well. All our skin care products contain natural botanicals that have been used for more than a millennium by Māori. Most of these special plants can only be found in Aotearoa New Zealand.